Na een stille periode begin 20e eeuw zien we zo rond 1950 een opleving in de ontwikkelingen binnen de data visualisatie. Reden hiervoor was onder andere de ontwikkeling van FORTRAN (The IBM Mathematical FORmula TRANslating System, 1957) een hogere programmeertaal speciaal ontwikkeld voor wetenschappelijke doeleinden.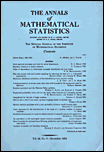 Het werk van John Tukey 'The future of data analysis' (1962) en 'Semiology Graphique' van Jacques Bertin waren van grote invloed.
Tegen het einde van deze periode zien we een paar grote technische veranderingen die van grote invloed zijn op de data visualisaties zoals bijvoorbeeld nieuwe software paketten, nieuwe computertalen, de computermuis, kleurenmonitoren, scanners, inktjetprinters.
Ontwikkelingen op het gebied van data analyse zoals de 'Exploratory Data Analysis' en de psychometrie zijn van grote invloed op de data visualisaties.
Gerelateerde link:
1950-1974: Re-birth of data visualization. Michael Friendly.
Exploratory Data Analysis

Bertin's 7 visuele variabelen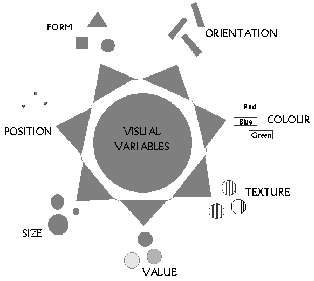 Uit: Milestones in the History of Thematic Cartography, Statistical Graphics, and Data Visualization 1950-1974


Bron: http://www3.sympatico.ca/blevis/
Meer informatie over de zeven visuele varaiabele van Bertin zijn te vinden in de InfoVis wiki.