Protonen rondschieten in een tunnel van 27 km met bijna de snelheid van het licht zodat die protonenmassa gaat groeien, botsingen waaruit het ontstaan van het heelal verklaard zou kunnen worden. Zoeken naar het higgsdeeltje…
De speciale site van het CERN bevat vooral veel tekst die voor een visueel ingesteld persoon lastig zijn om te interpreteren. Voor mij reden om te zoeken in andere bronnen naar meer visuele informatie over de Large Hadron Collider. Een aantal van de betere visualisties heb ik hier opgenomen.
Afbeeldingen
Een eenvoudige basisillustratie zonder tekst (er is ook een variant met tekst).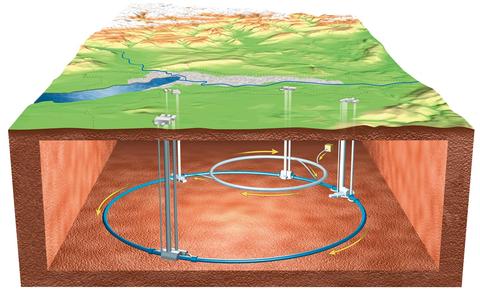 © CERN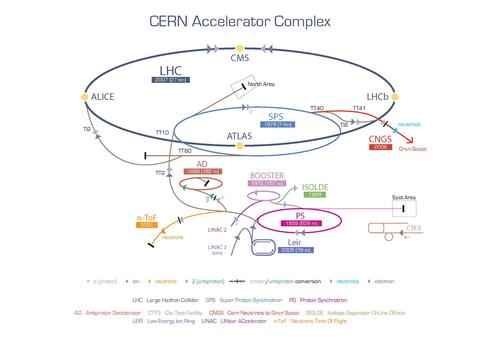 © CERN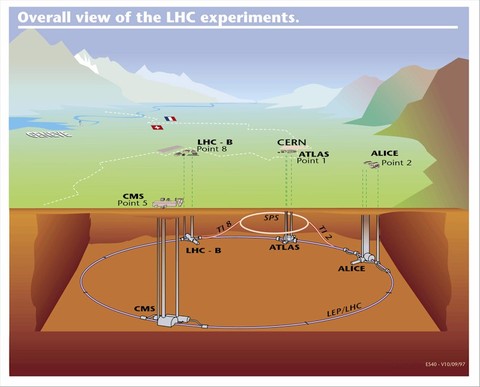 Bron onbekend. Gevonden op Imageshack.
Video's
De rap gemaakt door medewerkers bij CERN

Brian Cox 'What really goes on at the Large Hadron Collider'
"Rock star physicist" Brian Cox talks about his work on the Large Hadron Collider at CERN. Discussing the biggest of big science in an engaging, accessible way, Cox brings us along on a tour of the massive complex and describes his part in it — and the vital role it's going to play in understanding our universe.
Interactieve graphics